INDEPENDENCE AND FREEDOM ARE ABOVE ALL ELSE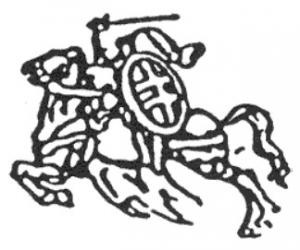 (The open letter to the politicians of the European Union)
Тhe terrorist anti-Belarusian Lukashenka regime has to be eliminated. The democratic countries in the West could support the Belarusian national forces which are struggling against the regime in Belarus and are capable to end its existence.
We understand that sanctions against the Lukashenka regime represent the natural reaction on the events in Belarus and the Lukashenka's politics. At the same time we mean that the economic sanctions cannot result in the fall of the Lukashenka regime in the short term, because this regime is clearly directed and controlled by the Kremlin. Moscow is intended to incorporate Belarus into Russia.
We are worried about this serious threat, because the sanctions could increase the possibility of the dismounting of the Belarusian statehood by Moscow. The success of the Russian operation could only deteriorate the geopolitical situation and the position of the European Union in our region.
We understand that the grounding of aircraft in the skies of the European Union for the Belarusian airline company Belavia block the path to safety for the Belarusians including for the persons persecuted by the Lukashenka regime. Earlier the regime has blocked the surface communications.
We understand that the pirate seizure of the passenger plane Athens – Vilnius and its forced landing in Minsk has been prepared by the secret services of Belarus and Russia. A. Lukashenka has implemented this joint pirate project.
In this complicated situation we expect from the Western countries that they will react rapidly and effectively with regard to the actions of the Lukashenka regime. The sanctions represent the unique leverage needed to act toward the regime. But the sanctions have a negative impact for both Belarus and the Belarusian society. Because of that the politics of sanctions must be balanced by the alternative methods in order to minimize the negative consequences.
1. The sanctions must be universal and be directed not only against the Lukasheka regime but also against the Putin regime in order to prevent the attempts of Russia to dismantlement of the Belarusian sovereign state;
2. The European Union could secure the effective information support to the national and democratic forces of Belarus which are struggling against the regime on the territory of our country. They represent the main resource of the struggle and are able to eliminate the terrorist Lukashenka regime;
3. The Western countries have to elaborate and implement the alternative ways which would give the opportunities to the citizens of Belarus to leave the territory of their country quickly and safely. Among the measures it is necessary to cancel the visa regime with regard to the citizens of Belarus unilaterally as well as to simplify procedures.
In the actual situation the actions aiming at isolation of Belarus could have the negative consequences if the Western countries would not use a balanced approach.
The Belarusian people will struggle for its independence, freedom and democracy. The victory over the terrorist regime will be achieved as a result of the internal resistance against the anti-national politics.
May 28, 2021 The Belarusian National Secretariat "Free Belarus"